Professional, friendly & reliable.

Trust
Berrylands Autocare
for your vehicle
MOT
test.
Your MOT test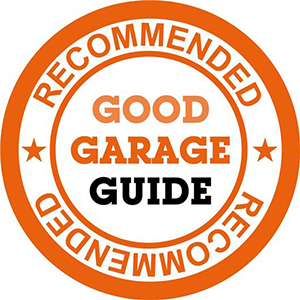 If you are searching for "MOT Surbiton", "MOT Tolworth" or "MOT Berrylands" you have come to the right place.
Berrylands Autocare undertakes Class IV MOT tests for domestic and commercial clients in Berrylands, Surbiton and Tolworth. We pride ourselves on providing the latest and best technologies to offer a fast, efficient and friendly service.
What is an MOT?
An MOT test is an annual check of your car's safety, roadworthiness and exhaust emissions. An MOT is required for most vehicles over three years old in use on UK roads and motorways.
In 2012 the MOT test was radically overhauled with many items not previously included in the test now becoming standard. It also saw the introduction of 'receipt style' plain paper certificates that serve as a notification that a 'pass' entry has been recorded on the DVSA database. The MOT test number contained on the certificate gives access to the vehicle's current test status as well as its entire test history in 24 hours. We do not charge for a retest or for minor adjustments and amendments.
Contact us on 020 8399 4362 to book your MOT today or fill out the enquiry form.
Why do I need one?
If you drive a car in the UK, it must have a valid MOT. The MOT test determines the roadworthiness of your vehicle and whether it is safe for you to drive and if it is safe to the public.
How much will it cost?
Our MOT prices start from just £50. Contact us with details of your vehicle and preferred date and we can usually provide an estimate within 24 hours. We do not charge for a retest or for minor adjustments and amendments.
Book your vehicle repair today!
Or fill out the form...
Visiting us?
167 Surbiton Hill Park, Surbiton, Surrey KT5 8EJ
(We're a short walk from Berrylands mainline station)
Open daytimes, evenings and Saturdays
Extremely satisfied with work done and customer service
I brought my car to Berrylands Autocare for an MOT after searching on the internet for a garage with good reviews. I therefore went there with high expectations and I can confirm those stars are totally deserved. They worked fast, well and effectively, they offered options and recommendations, made sure I was happy with solutions and did all of this always with a smile. Great value for money and highly recommended – Roberto
I will return when necessary. Very impressed!
Took my ageing Rover 75 there. A car which because of its age makes it uneconomic to throw money at. This they understood and tried hard to keep the costs down. I now have a functioning car. I will return when necessary. Very impressed!
10/10
10/10 One of the best service providers I have ever come across miles. Honest, reliable, provides excellent service and advice. Have good mechanics. Very Happy.
Harvey and the team are really reliable
I needed an urgent MOT as I was due to pick my daughter up from hospital. The team drove my car into Kingston to get a replacement tyre – just so I could meet her on time. They really went beyond the call of duty and in a busy world its great to know that they cared enough. Have used them for years – could not recommend them enough.