Professional, friendly & reliable.

Trust

Berrylands Autocare

for your vehicle

Repairs

.
Keep your car in working order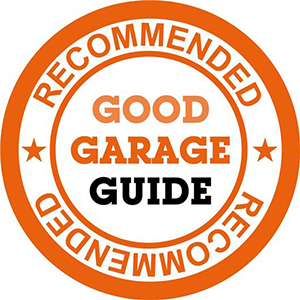 If you are searching for "Car repair Surbiton" "Car repair Tolworth" or "Car repair Berrylands" you have come to the right place.
We appreciate that it can be troubling when something has gone wrong with your car or you've had an accident and you don't know what to do. That's why we always offer a friendly, fast and professional service from our garage in Berrylands, Surbiton.
Car, Van & Auto Repair
We can offer an extensive range of mechanical services, from ongoing maintenance – clutches, brake pads and exhausts – to timing belts and waterpump jobs. We accompany our work with full diagnostics to pinpoint any issues before they become a real problem.
Berrylands Autocare provides an extensive range of service and repair options for vehicles in Surbiton (near Kingston-upon-thames, Surrey.) Our talented and professional mechanics team are on call to ensure that, after an accident or problem has developed, you're back on the road safely and as quickly as possible. We have parts readily available from top suppliers to keep your waiting times and costs to a minimum. If you've been involved in a road traffic accident that wasn't your fault – let us help!
Book your vehicle repair today!
Or fill out the form...
Visiting us?
167 Surbiton Hill Park, Surbiton, Surrey KT5 8EJ
(We're a short walk from Berrylands mainline station)
Open daytimes, evenings and Saturdays
Came in at less than half of the other garage
My old and trusted mercedes c180 (first reg 1997, mileage 170,000) broke down on the M4 recently, the engine cutting out. With the help of the AA i limped back into london and left the car with a garage in west london which used to do the MOT and the annual service. The garage quoted a price well in excess of £1,000 to fix/replace the following: fuel pump assembly, fuel pump relay, viscous coupling unit.
Before giving the go-ahead I checked with Berrylands Autocare who had done work on the car before. They offered to arrange for recovery transport to take the car from West London to Berrylands and their quote came in at less than half of the other garage. They went ahead and did the work and the final bill was actually exactly one third of the amount quoted by the Chelsea garage. On top of that, the guys at Berrylands Autocare are extremely friendly and professional, ensuring I was kept up to date with how things were progressing.
Impressive service !
Many thanks to Harvey and Bill
Excellent service, friendly staff and reasonable prices
Excellent service, friendly staff and reasonable prices.You drive there with your problem and you drive home with a solution and a smile.
Friendly and professional team
Friendly and professional team. Did a fantastic bodywork job for me in a quick turnaround time for a very fair price. Would highly recommend.